REINFORCED GRINDING WHEELS FOR CUTTING AND GRINDING
Reinforced grinding wheels for cutting and grinding are a numerous and popular group of universal and special abrasive tools, thanks to the reinforcement resistant to higher stresses and cracks. ANDRE grinding wheels represent a high degree of safety, confirmed by control tests conducted in accordance with the European standard EN 12413 and related standards.
Mechanically reinforced grinding wheels
Grinding wheels of types 41, 42, and 27 provide excellent results even in the toughest working conditions, thanks to solutions based on modern technology. These grinding wheels are mechanically reinforced - reinforced with fiberglass, designed for speeds of 80 [m/s] and 100 [m/s] (special reinforcement for larger type 41 grinding wheels). The aforementioned tools are bonded with resin, which translates into great versatility.

ANDRE's reinforced abrasive tools are of high quality thanks to our many years of experience. Our team of technology specialists responds to the individual needs of end users by manufacturing abrasive tools with strictly designed physical and mechanical parameters dedicated to specific grinding operations.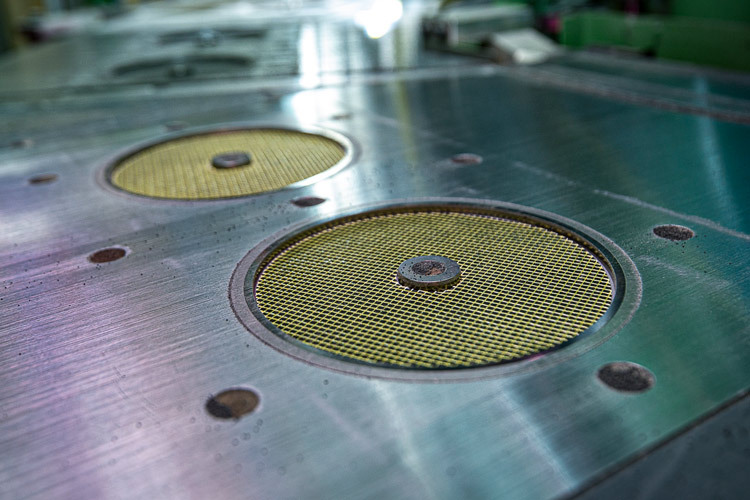 Example of construction of reinforced grinding wheel with resin bond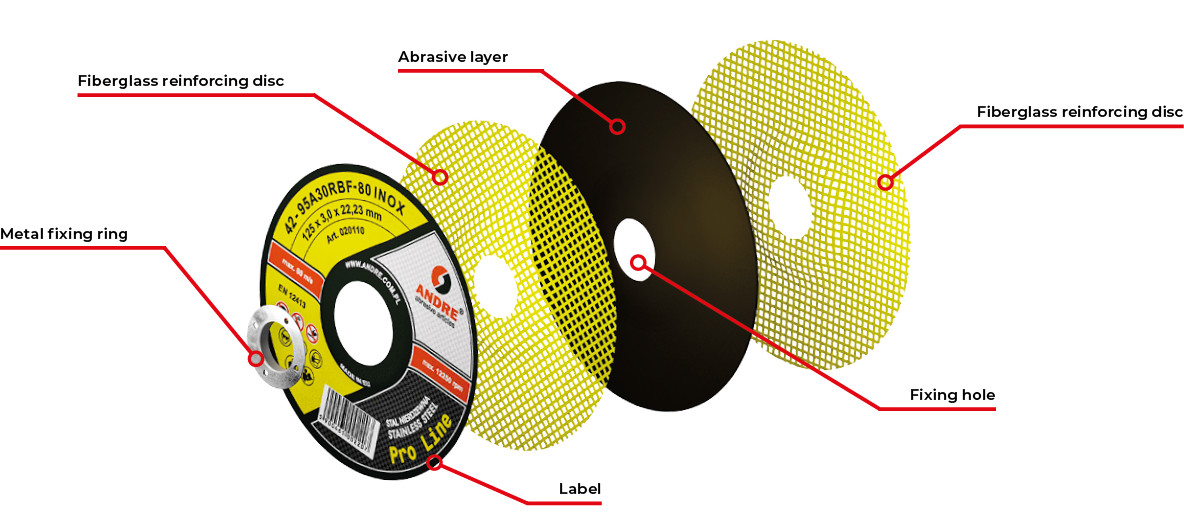 Applications of reinforced grinding wheels for cutting and grinding:
Used for cutting, also fine cutting (TYPE 41 and 42), and rough grinding (TYPE 27) of a wide variety of materials, including steel, cast iron and cast steel, also concrete, reinforced concrete, terrazzo, stone, ceramic. Dedicated to grinding operations for workpieces of various sizes and shapes, including thin-walled workpieces.
Widely used at construction sites, steel construction plants, shipyards, machine construction plants, steel mills, foundry, chemical and other industries, as well as smaller workshops and tool shops.
Features of reinforced grinding wheels:
high cutting and grinding performance thanks to original grain compositions
high aggressiveness to cut and ground materials
no corrosion and no flaws on the material being cut (selected versions of the range - including INOX and METAL/INOX)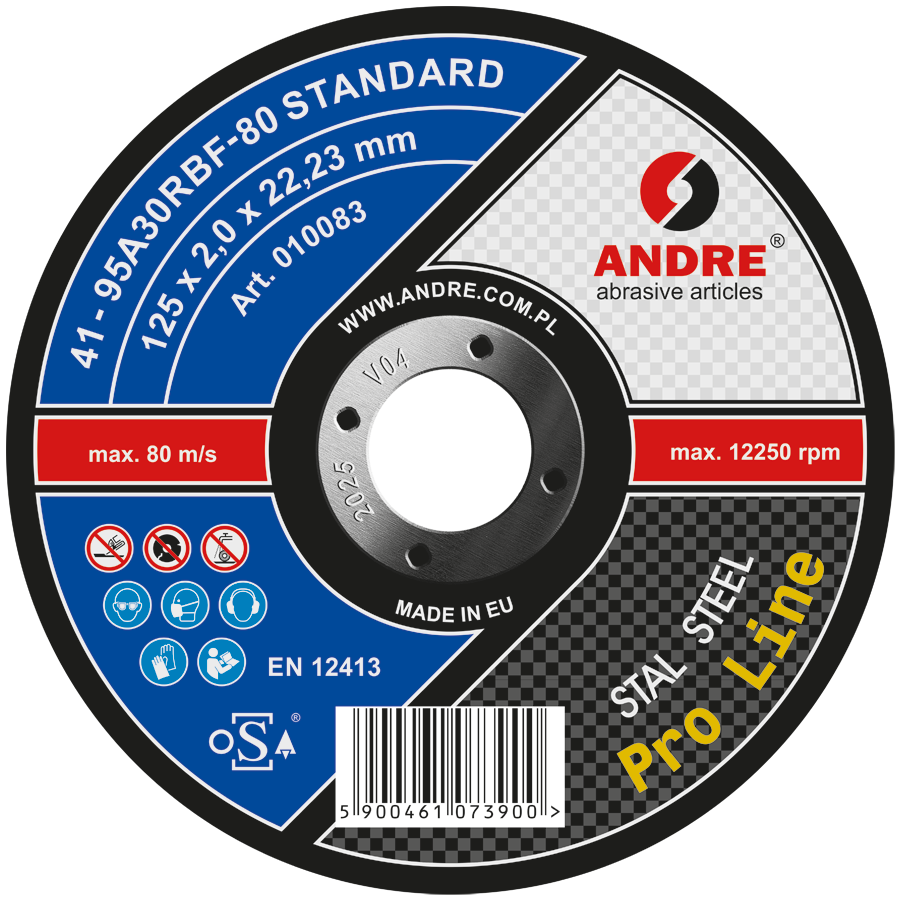 thanks to special reinforcement, high-speed operation possible (part of TYPE 41 range)
uniform, economical wear of grinding wheels during cutting and grinding operations
stable operation of grinding wheels during cutting and grinding
Abrasives
Original compositions of high-quality grains
At ANDRE ABRASIVE ARTICLES, modern hard abrasives are used in the manufacture of resin bonded abrasive tools. The most commonly used abrasives are aluminium oxide and silicon carbide in various varieties. In the case of reinforced grinding wheels, their design is based on a specially developed composition of abrasive grains combined with a perfectly tuned system of active fillers.
Iron, sulfur and chlorine are absent from the composition of some of the grinding wheel range, which reduces corrosion and discoloration of the workpiece (this includes INOX and METAL/INOX). This makes the grinding wheels more environmentally friendly.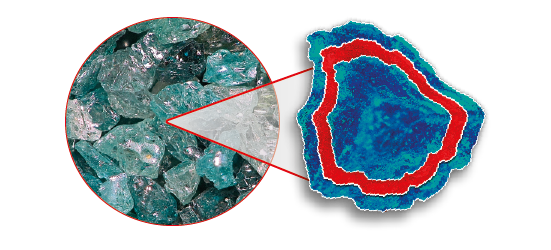 Abrasive tools by ANDRE ABRASIVE ARTICLES are safe.
ANDRE gradually improves its technological process to offer abrasive tools with increasingly better usability and a high safety factor in accordance with the applicable standards. Membership in organizations of leading abrasive tool manufacturers and regular certification fully confirm that.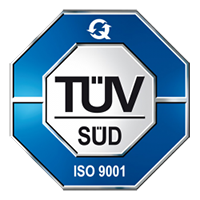 IS0 9001:2015
ORGANIZATION FOR SAFETY OF ABRASIVES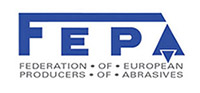 FEDERATION OF EUROPEAN PRODUCERS OF ABRASIVES