NON-REINFORCED RESIN BONDED CUTTING-OFF WHEELS
Non-reinforced resin bonded cutting-off wheels are a separate group of abrasive tools. One of the typical applications of these grinding wheels is the preparation of metallographic samples in laboratories, e.g. in the automotive industry. ANDRE grinding wheels represent a high degree of safety, confirmed by control tests conducted in accordance with the European standard EN 12413 and related standards.
For cutting various materials, also at CNC
Non-reinforced grinding wheels need to do more than conventional cutting-off wheels. A straight cut and no burns is a must. Due to specific operation their use is limited to stationary cutting-off machines, including CNC. The workpiece to be cut must be securely fastened, and the grinding wheel may only be operated in closed area. These grinding wheels can be used dry or wet.

ANDRE's non-reinforced abrasive tools are of high quality thanks to our many years of experience. Our team of technology specialists responds to the individual needs of end users by manufacturing abrasive tools with strictly designed physical and mechanical parameters dedicated to specific grinding operations.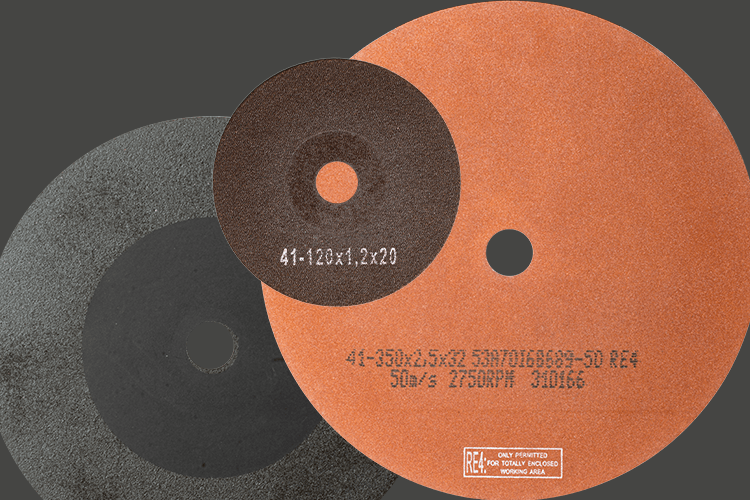 Example of a non-reinforced resin bonded cutting-off wheel structure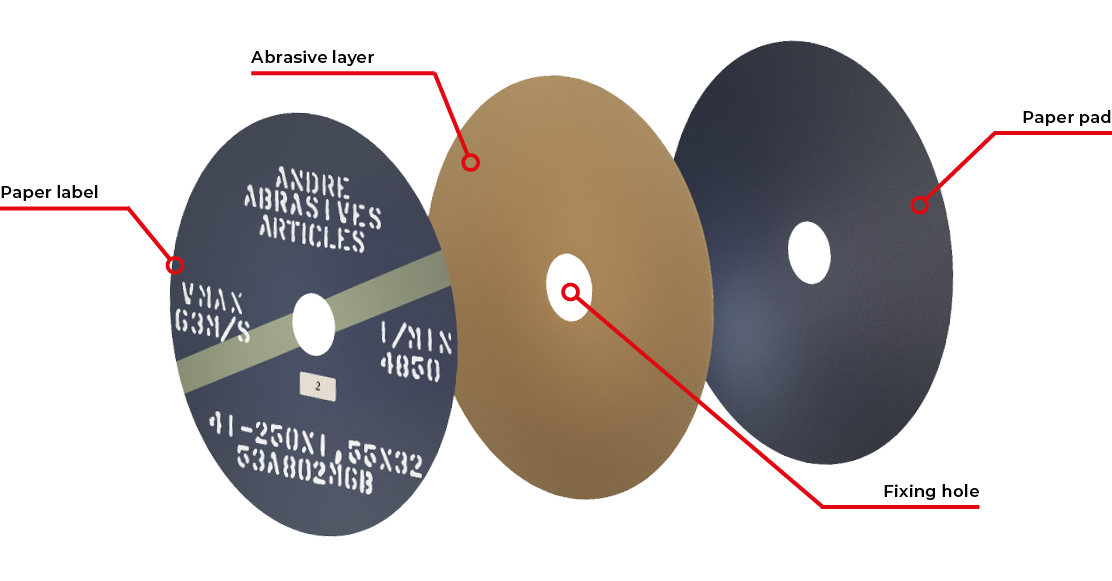 Applications of non-reinforced cutting-off wheels:
Used for precision cutting of various materials as part of manufacturing processes in various industries (automotive, toolmaking, medical).
Used to prepare samples for metallographic testing (automotive industry).
Features of non-reinforced grinding wheels:
high aggressiveness due to special grain mixes
no burns on the material being cut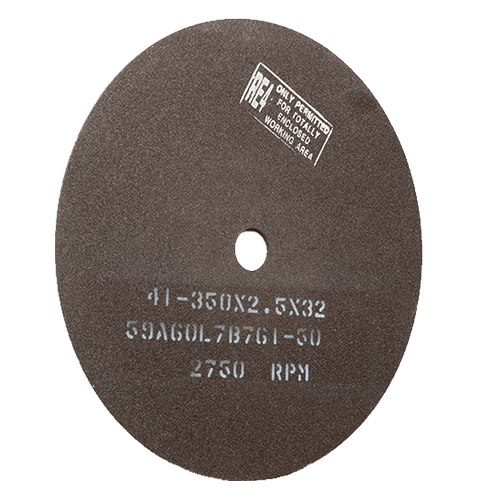 stable operation during cutting
stable cutting surface opening process during operation
NON-REINFORCED RESIN BONDED CUTTING-OFF WHEELS
TYPE 41
FLAT GRINDING WHEELS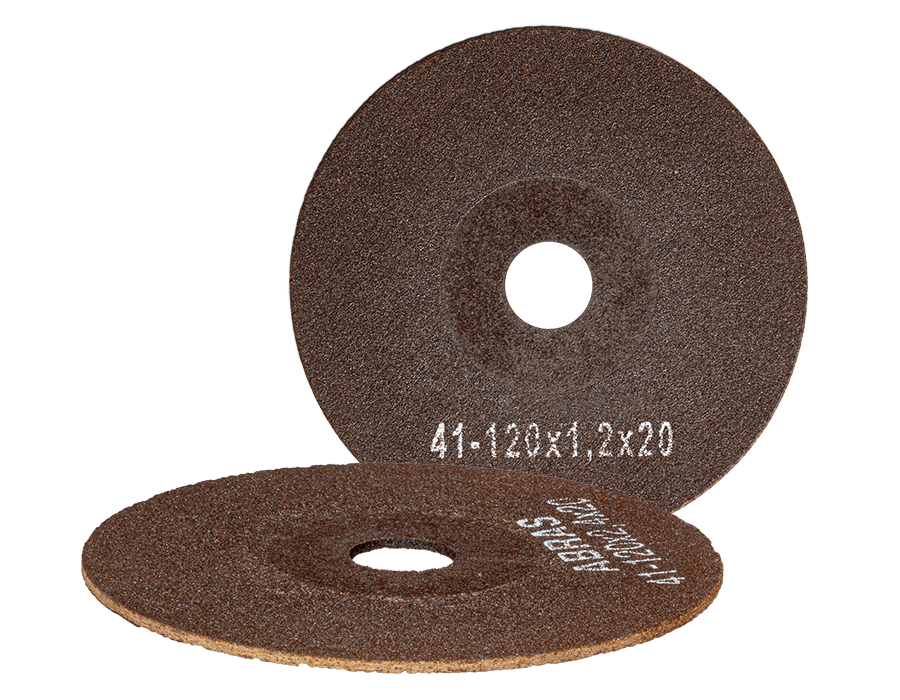 For cutting various materials
Abrasives
Grain compositions with different grain sizes
At ANDRE ABRASIVE ARTICLES, modern abrasives of various grit sizes are used in the manufacture of resin bonded abrasive tools.
Selection of grain size
Height of the grinding wheel T [mm]
Grain size
0,6
150 and finer
0,65
150 and finer
0,8
150 and finer
1,0
100 and finer
1,2
60 and finer
1,5
60 and finer
2,0
46 and finer
2,5
46 and finer
3,0
46 i drobniejsze
3,2
46 and finer
3,5
46 and finer
4,0
46 and finer
Abrasive tools by ANDRE ABRASIVE ARTICLES are safe.
ANDRE gradually improves its technological process to offer abrasive tools with increasingly better usability and a high safety factor in accordance with the applicable standards. Membership in organizations of leading abrasive tool manufacturers and regular certification fully confirm that.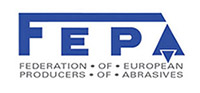 FEDERATION OF EUROPEAN PRODUCERS OF ABRASIVES