GRINDING WHEELS TAPERED ON BOTH SIDES
Type 4 grinding wheels, can be manufactured reinforced with glass fibre nets or without additional reinforcement. Thanks to their construction and concave shape of steel flanges they are protected against slipping off of wheel fragments. They are used on special hand-held grinders with electric or pneumatic drive, mainly for roughing.
ANDRE TYPE 4 resin bonded grinding wheels are manufactured mainly on the basis of brown aluminium oxide (95A) and black silicon carbide (98C). For special applications, ANDRE also offers other combinations of abrasive grains with excellent performance characteristics.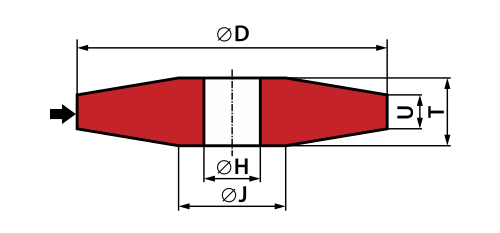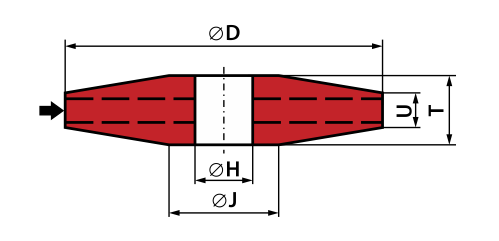 Exampes of labeling:
4 - 75/20x19/16x20-95A16Q5B51-50

The presented abrasive tools ANDRE ABRASIVE ARTICLES have been manufactured based on knowledge and long-term experience of cooperation with customers.