DISC WHEELS WITH SLOTS, RELIEVED ON ONE SIDE
Wheels TYPE 3504 are mounted (glued) to a backplate. They are appropriated mainly for grinding terrazzo, concrete, stone, ceramics, etc. in construction and stone industry.
They are used on wall grinders so-called " elbow", mobile, portable or frame grinders.
ANDRE TYPE 3504 resin bonded grinding wheels are mainly manufactured using black silicon carbide (98C) grain. For special applications, ANDRE also offers other combinations of abrasive grains with excellent performance characteristics.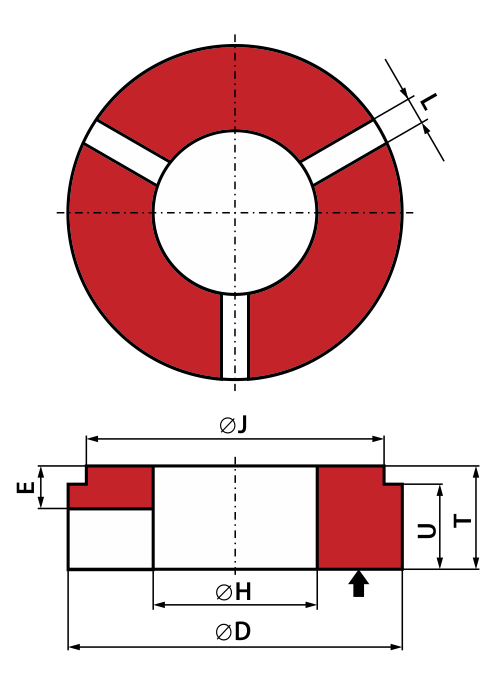 3504 - D × T/E × H - L…n…
Examples of labeling:
3504 - 300/230x80/55/35x160-L25n3-98C36N6B-35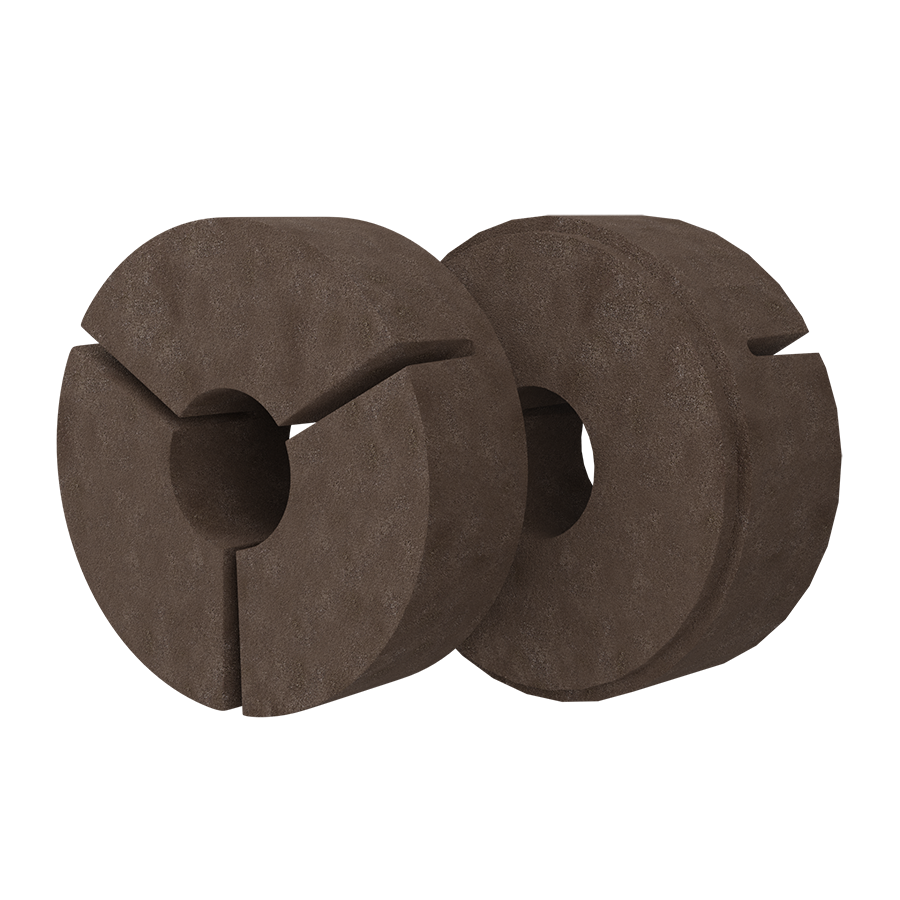 The presented abrasive tools ANDRE ABRASIVE ARTICLES have been manufactured based on knowledge and long-term experience of cooperation with customers.