TRUNCATED CYLINDRICAL-CONICAL MOUNTED POINTS
Truncated cylindrical-conical mounted points TYPE 5212 are designed for precise and rough grinding with hand grinders. They are used for machining cast iron, steel, cast steel workpieces. They work with straight pneumatic and electric hand grinders.
ANDRE TYPE 5212 grinding tools with vitrified bond are manufactured on the basis of white aluminium oxide (99A), pink aluminium oxide (CRA), black silicon carbide (98C) and green silicon carbide (99C), among others. For special applications, ANDRE also offers other combinations of abrasive grains with excellent performance characteristics.

Examples of labeling:
5212 - 20x65x6-CrA36P5VTE10-40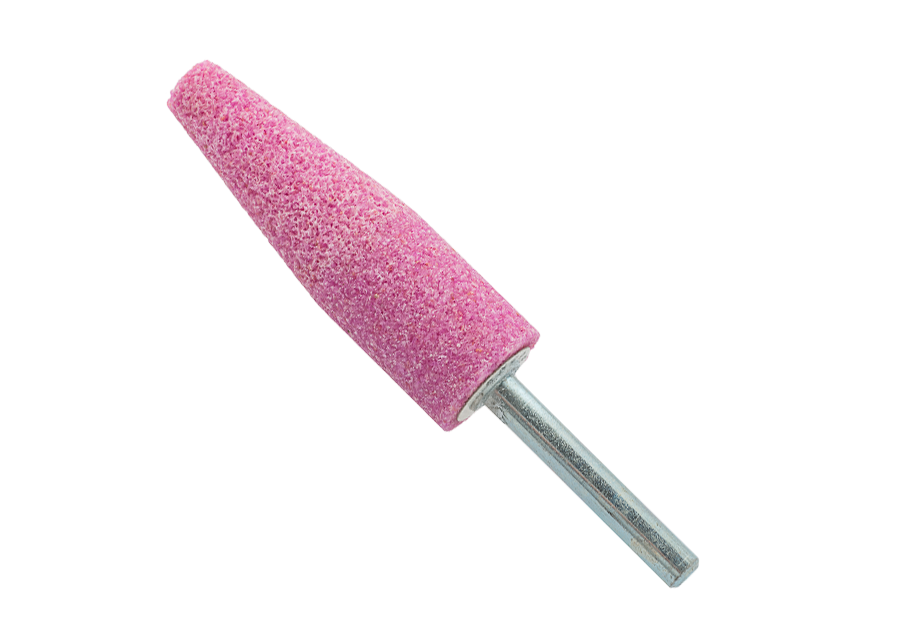 The presented abrasive tools ANDRE ABRASIVE ARTICLES have been manufactured based on knowledge and long-term experience of cooperation with customers.