GRINDING RINGS
Vitrified bonded ring wheels TYPE 2 are designed for precision grinding of flat metal surfaces. They are used for face grinding and are distinguished by different clamping mode. These grinding wheels are widely used for grinding and sharpening guillotine knives, secateurs, circular saws, etc.
ANDRE TYPE 2 grinding wheels with vitrified bond are manufactured on the basis of white aluminium oxide (99A), pink aluminium oxide (CRA) and green silicon carbide (99C). For special applications, ANDRE also offers other combinations of abrasive grains with excellent performance characteristics.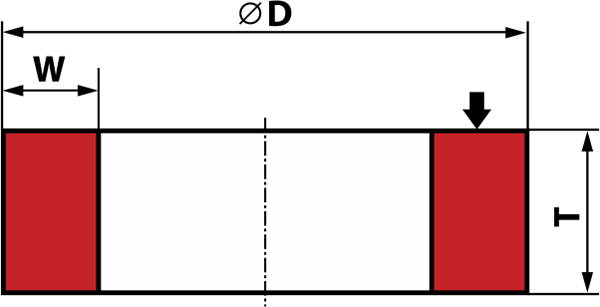 Examples of labeling:
2 - 200x100-W20-99A46I8VTE10-32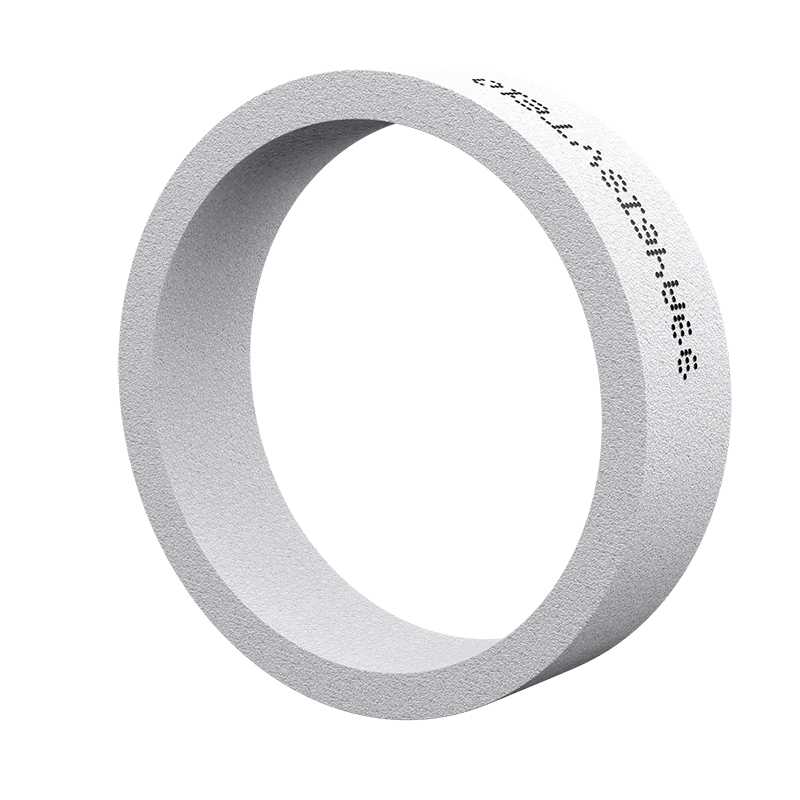 Parameters of the offered grinding wheels of the presented type
TYPE 2
Dimensions [mm]
D
T
W
100
80
10
150
80
20
200
100
20
200
60
25
200
80
24
200
90
20
250
100
50
250
90
25
300
75
50
350
70
40
*) Other parameters (dimensions, profiles) available according to individual arrangements.
Examples of manufactured grinding wheels of the presented type
For fine grinding of various materials. Grinding wheels mainly used in surface grinding operations, knife sharpening in the tool and woodworking industries
99A

Code

Dimensions [mm]

Characteristics

Speed [m/s]

In a box

514022

150 × 80 - W20

99A46K5VTE10

30

10
The presented abrasive tools ANDRE ABRASIVE ARTICLES have been manufactured based on knowledge and long-term experience of cooperation with customers.