OVAL SHARPENING STONES
Oval sharpening stones TYPE 9050 are designed for sharpening scythes, sickles, kitchen knives, lawnmowers.
ANDRE TYPE 9050 vitrified bonded sharpening stones are manufactured using, among others, black silicon carbide (98C) grain. For other applications, ANDRE also offers other combinations of abrasive grains with excellent performance characteristics.

Example of labeling:
9050 - 36x13x230-R500r6-98C120J7VC01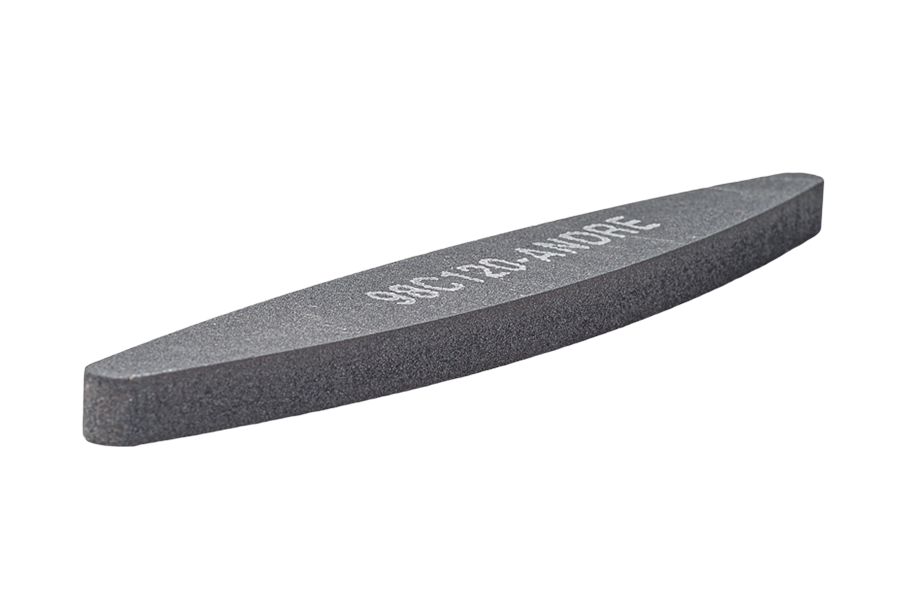 Parameters of the offered abrasive tools of the presented type
TYPE 9050
Dimensions [mm]
B
C
L
R
r
36
13
230
500
6
*) Other parameters available according to individual arrangements.
Examples of manufactured abrasive tools of the presented type
For smoothing surfaces, sharpening tools, breaking edges, deburring workpieces made of steel, cast iron, cast steel, non-ferrous metals, ceramics, carbide and others.
98C

Code

Dimensions [mm]

Characteristics

Speed [m/s]

In a box

540053

36x13x230 - R500r6

98C120J7VC01

-

35
The presented abrasive tools ANDRE ABRASIVE ARTICLES have been manufactured based on knowledge and long-term experience of cooperation with customers.