DIAMOND AND BORON GRINDING WHEELS
Super-hard TYPE 1A1R electroplated grinding wheels are used in cutting-off operations where long tool life is required. Grinding wheels can be used on stationary and handheld grinders.
ANDRE TYPE 1A1R` superhard electroplated wheels are produced on the basis of diamond or borazon grains, depending on the nature of the operation and the type of material to be machined. For specialized applications, ANDRE also offers customized solutions of super-hard abrasive tools with excellent wear characteristics.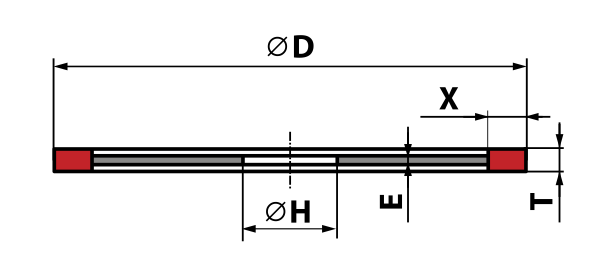 Example of labeling:
1A1R-180x3x5x1,7x32-D126C75MBL2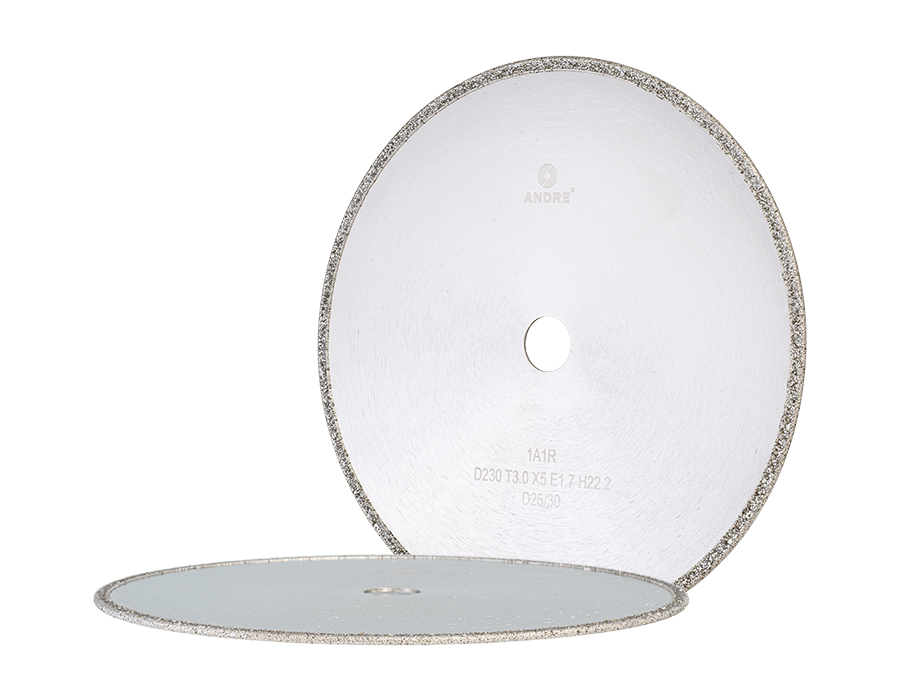 Zakres dostępnych wymiarów oferowanych ściernic prezentowanego typu
TYPE 1A1R
Dimensions [mm]
D
T
X
E
180
3
5
1,7
180
3,7
5
2,4
230
3
5
1,7
230
3,7
5
2,4
*) Hole diameter H available according to individual arrangements.
**) Other parameters available according to individual arrangements.
The presented abrasive tools ANDRE ABRASIVE ARTICLES have been manufactured based on knowledge and long-term experience of cooperation with customers.