CERTIFICATES AND TRADEMARKS
ANDRE is successively reducing risks by improving its technological process and offering abrasive tools that provide ever better performance and high safety factor. This commitment is reflected in the following certifications and trademarks.
Integrated Management System (ISO 9001, ISO 14001 and ISO 45001).
Through continuous improvement, the company maintains an Integrated Management System, which enables the effective and simultaneous management of multiple aspects of the company's operations through the establishment and implementation of a unified policy (see Integrated Management System Policy). The company holds a quality management system certificate 9001.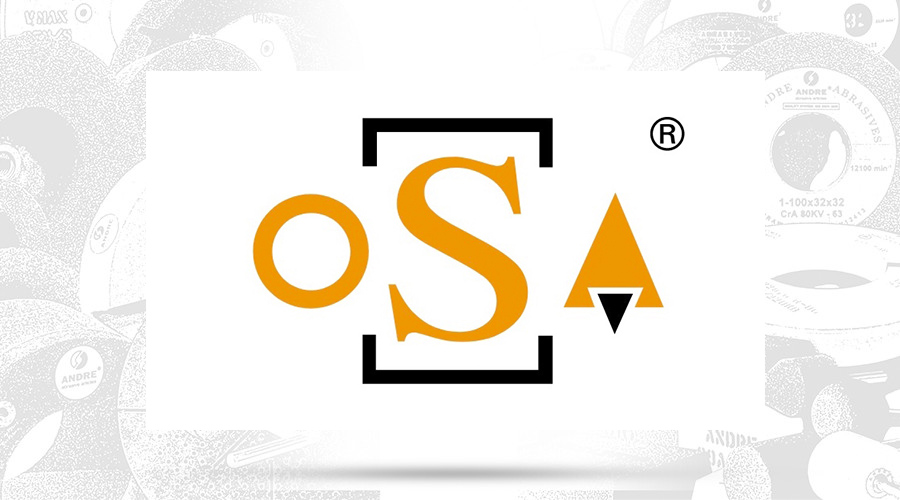 oSa - The Organization for the Safety of Abrasives
oSa is an independent organization that brings together and certifies the world's best manufacturers of abrasives. oSa is a symbol of safety and a guarantee of professionalism.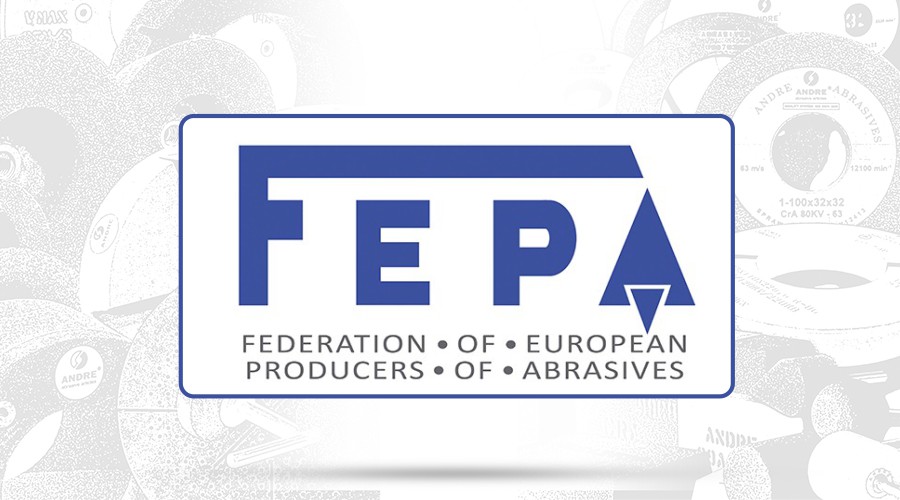 FEPA - Federation of European Producers of Abrasives
ANDRE ABRASIVE ARTICLES was accepted as a member of FEPA, the European organization of abrasive tool manufacturers, in 2017. One of the main goals of this organization is to promote abrasives produced in Europe, that meet strict safety standards and promote the safe use of these tools. For users of grinding wheels, ANDRE's membership in FEPA means in practice a higher safety factor.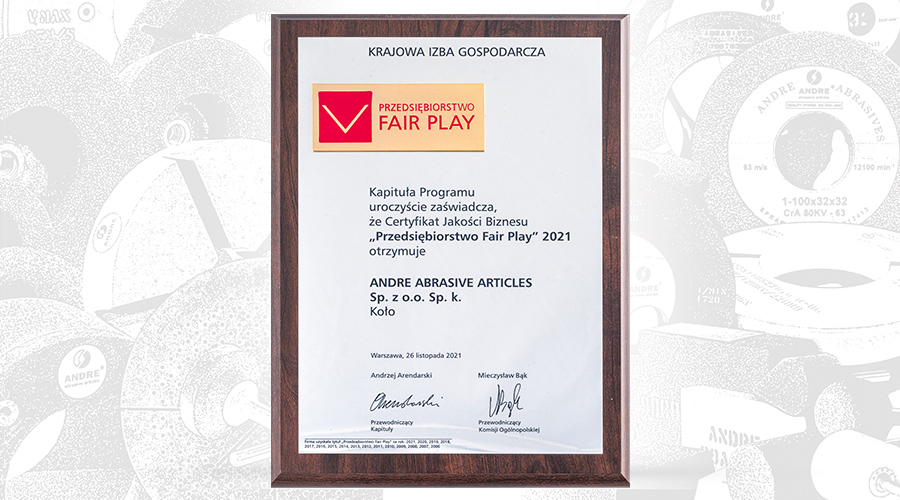 Business Quality Certificate "Fair Play Enterprise"
The National Chamber of Commerce has been awarding ANDRE the certified title of "Fair Play Enterprise" for more than a dozen years. At ANDRE, the culture of "fair play" has been in place since the beginning of its operations. The certificate, supported by a multi-stage verification process, strengthens the company's credibility among its partners and confirms its reliability. The Business Quality Certificate "Fair Play Company" for ANDRE is not only a confirmation of the integrity of the company's activities, but a genuine motivation for continuous improvement of the organization's culture and ethics.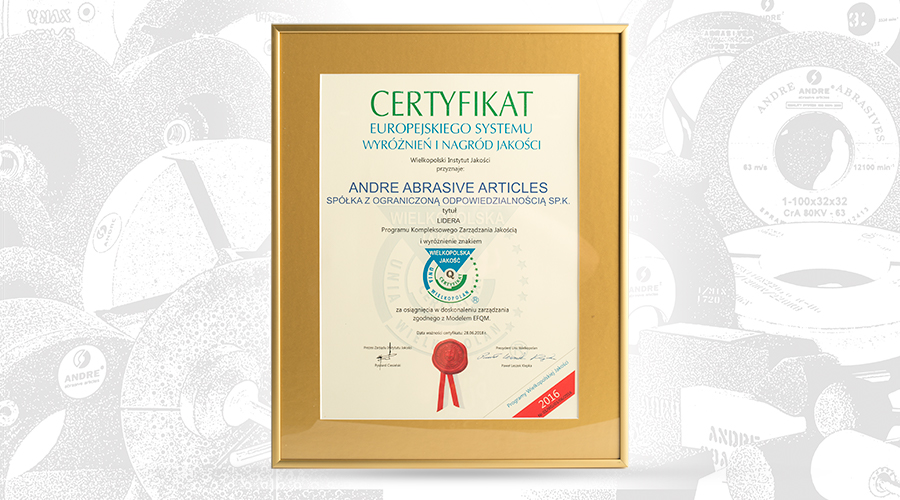 European System of Distinctions and Quality Awards - "Wielkopolska Quality"
ANDRE has won the "Wielkopolska Quality" competition, organized by the Wielkopolska Quality Institute, several times. It has the title of Leader of the Complex Quality Management Program in the field of modern technological solutions in the production of abrasive tools. It was awarded the "Wielkopolska Quality" mark for its achievements in improving management in accordance with the EFQM Model.