SWITCH AND CROSSING GRINDING
OPTIMIZATION AND PREVENTING DEFECTS
The main task of this process is to optimize rail profile and preventing the development of contact-fatigue defects. In this operation mobile track mounted grinders are used.
ANDRE grinding wheels dedicated to this machining process will allow to achieve required surface quality and desired shapes. When designing grinding wheels, we take into account the needs of our customers in terms of cost optimization and therefore we can offer tools with optimal value for money
| TYPE 2X | TYPE 1 | TYPE 5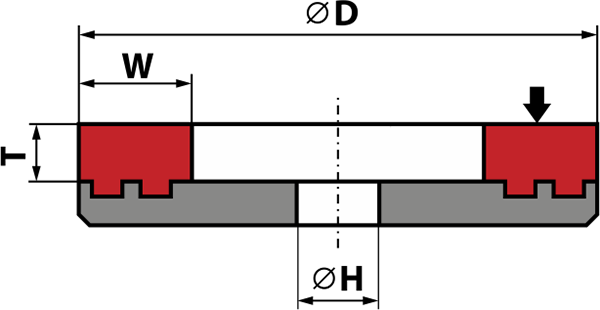 Examples of implemented abrasive tools in industry [*]

Type

Dimensions [mm]

Characteristics

Speed [m/s]

2X

280x18-W36

10ZRA16T5B

50

1

200x25x20

96A16L6B97F3

63

5

250x32x25,4-P150F14

95A16P6B97

50
[*] Ask the Sales Department about the full offer and available characteristics.