WELDING JOINT GRINDING
In this grinding operation welding joints are machined to profile the weld to rail shape. For these works manual grinders are often used.
ANDRE is consistently focusing on the quality of the products, taking into account primarily the safety of grinding wheel users and high efficiency of offered tools.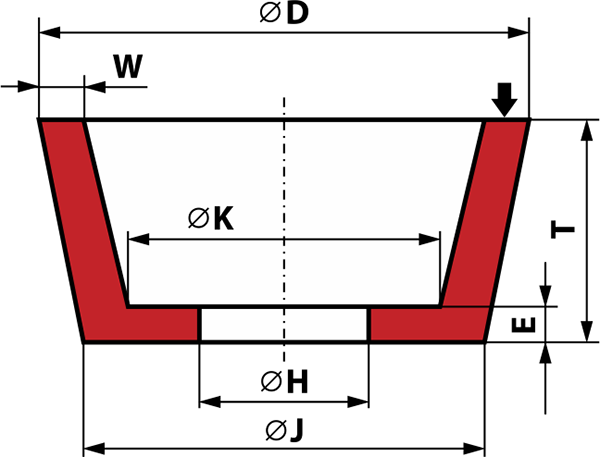 11 - D/J x T x H - W...E...K...


Examples of implemented abrasive tools in industry [**]

Typ

Wymiary [mm]

Charakterystyka techniczna

Wersja [*]

Prędkość [m/s]

11

110/90x55x22,2-W20E12K48

95A16QB97

-

35

27

125x8x22,2

95A30QBF

STANDARD

80

27

230x8x22,2

95A24QBF

STANDARD

80
[*] Grinding wheels available in three product lines: ECO LINE, PRO LINE (versions: STANDARD, EXTRA, METAL/INOX) i MASTER LINE
[**] Ask the Sales Department about the full offer and available characteristics.