DIAMOND AND BORON GRINDING WHEELS
Superhard TYPE 4BT9 grinding wheels with resin bond are used for sharpening the tooth rake face of circular saws. Capable to use on stationary CNC and conventional grinding machines.
ANDRE TYPE 4BT9 super-hard resin bonded grinding wheels are produced on the basis of diamond or borazon grains, depending on the nature of the operation and the type of material to be machined.
For specialized applications, ANDRE also offers customized solutions of super-hard abrasive tools with excellent wear characteristics.
Example of labeling:
4BT9 -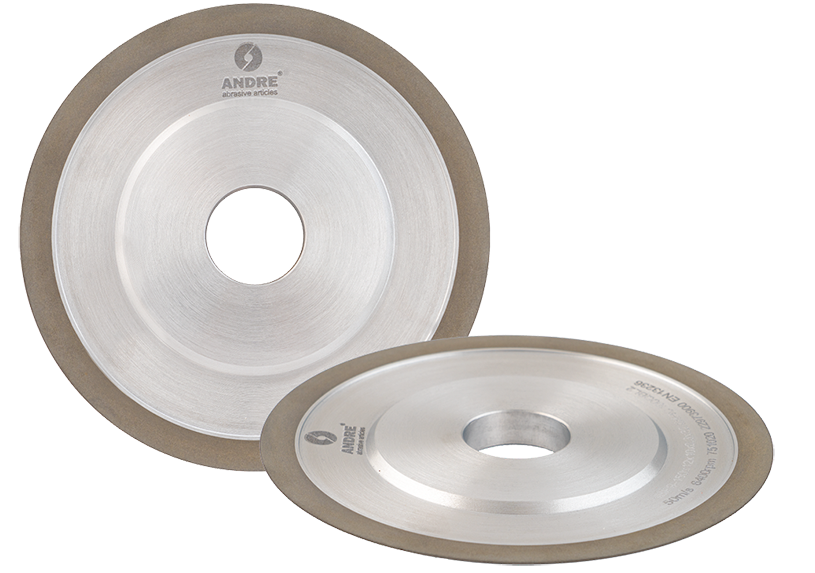 Parameters of the offered superhard wheels of the presented type
TYPE 4BT9
Dimensions [mm]
D
W
X
T
100
6; 10
1 - 2
10
125
6; 10
1 - 2
12
150
6; 10
1 - 2
14
*) Hole diameter H available according to individual arrangements.
**) Other parameters available according to individual arrangements.
The presented abrasive tools ANDRE ABRASIVE ARTICLES have been manufactured based on knowledge and long-term experience of cooperation with customers.